HONEST & RELIABLE
AUTO REPAIR
SERVICES -
HOLLISTON,MA
HONEST & RELIABLE AUTO REPAIR SERVICES - HOLLISTON,MA
Count on Jack's Automotive auto repair services to take care of you, every step of the way.
Anti-lock Brake Systems (ABS) ensure that the wheels don't stop rotating during braking, preventing the car from skidding and offering greater control. If your ABS light comes on...
Keep Reading →
Did you pop a tire while getting off of I495? Perhaps your TPMS light went off when you started your morning commute. Get a quick tire repair right here in Holliston at Jack's Automotive.
Keep Reading →
Is your car, truck, or SUV reminding you that it is time for its oil change? While today's engines can run as many as 10,000 miles between oil changes, it is always...
Keep Reading →
Whether there is a funny tick as you roll down the road, your tires are wearing unevenly, or your ride is pulling to the side, it may be time for a wheel alignment. Save time and frustration by...
Keep Reading →
Our towing professionals are helpful, friendly, and always punctual. In any stressful situation, Count on Jack's Automotive to be your sigh of relief!
Keep Reading →
Did you hit a pothole and now your car lurches every time that you take a corner? Perhaps your SUV continues to bounce long after you rolled over a speed bump.
Keep Reading →
Is your car or SUV making more noise than usual? Are your neighbors staring when you pull out of your garage? Have your muffler or exhaust pipes replaced with fast...
Keep Reading →
Our carmod shop specializes in custom modifications, custom car alignments, custom paint jobs, audio systems, engine performance upgrades, high-tech accessories installation...
Keep Reading →
The check engine light is the most common warning light on your dashboard. While it can alert you to a serious problem with your engine, transmission, or exhaust system, it is often...
Keep Reading →
Are your car vents only blowing hot or warm air? Give Jack's Automotive in Holliston, MA a ring, and we will get it in for a thorough air conditioning inspection and service.
Keep Reading →
Car maintenance is crucial. Taking care of your car by performing preventative maintenance helps to ensure you have safe and reliable transportation.
Keep Reading →
Our modern cars and SUVs have more electrical systems than ever before. If you have a battery light, broken headlight, or infotainment system on the fritz, Jack's Automotive in Holliston...
Keep Reading →
Do you notice an odd burning smell and experience hard shifts in your daily driver? You are in need of professional transmission repair near me. Jack's Automotive is just...
Keep Reading →
Are you in need of a quick oil change or troubleshooting your engine light? Jack's Automotive is located right here in town and ready to take on your European, British, Japanese, Korean, or...
Keep Reading →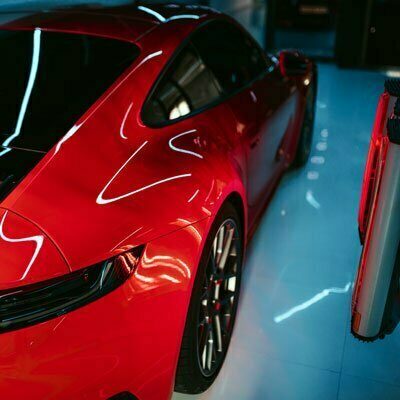 Authentic Auto Body
We know how scary accidents can be, and how stressful the process can be to have your vehicle repaired afterwards. That is why our team of professional auto body experts...
Keep Reading →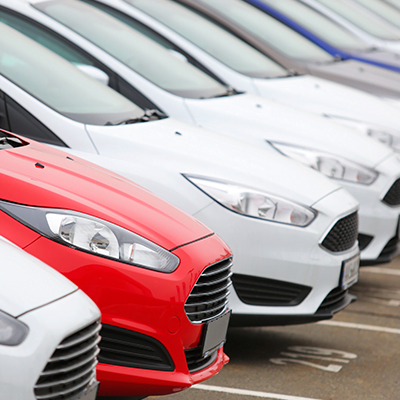 Auto Rental
It's bad enough you get in an accident and have to deal with insurance, claims, and headaches. But not having a car makes it worse. Let us help you find a rental car to get you...
Keep Reading →
We understand how unexpected breakdowns can be a huge hassle. Jack's Automotive certified truck mechanics will repair your truck to get you back on the road in no time.
Keep Reading →
Trust Jack's to receive your state inspection sticker and rest assured that your vehicle's essential safety features are safe...
Keep Reading →
WE SERVICE MOST MAKES & MODELS
Routine Car Maintenance to Keep Your Ride Humming
We can get you in and out for all your regular maintenance needs. Whether your dashboard is reminding you about oil changes or a cabin or engine filter replacement, we work hard to find a time that works for both of us. We can drop you off at work or pick you up when we are done. Does it seem like your SUV is pulling to the side after you hit that last pothole? A tire balance, rotate, and 4-wheel alignment will have you pointed in the right direction.
ASE Certified Technicians Understand Your Foreign or Domestic Vehicle
Our mechanics have studied hard to master every aspect of auto repair. Whether you drive an aging Dodge, recent Toyota, or any other foreign or domestic ride, we have the expertise to get it back on the road. We stay up to date with the changing landscape of the industry. No matter how small or large the needed fix is, we will do everything possible to have it back in your garage ASAP.
Call Jack's Automotive Today
You need to keep your car or truck running! Don't put off your maintenance or auto repair again. Contact us, and we will set a convenient time to finally check that errand off of your list. Jack's Automotive is your answer to finding prompt and professional auto repairs near me for all of our Holliston area friends.